St Mary Of The Plains Academy, High School and College
Classes Of 1953 - 1993

Official Alumni Web Site For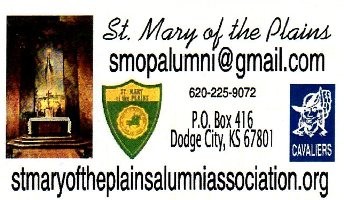 To register click on "Classmate Profiles" on the Left menu bar. Then click your year, and then your name. Your name may be listed as your maiden name or married name.

High School Classmates Only
When you register you will see an ( * ) asterisk followed by 2 spaces before your last name. Please leave (or replace if accidently deleted) these characters when you join the site. The reason: The asterisk puts your name in the high school listing for your year. If you remove it (no harm done) but your name will drop down into the college list of names. If you have problems email me.
1953-69, high school names are listed above college names.
The
SMP Merchandise Store
is now open for business.

Click on the SMP Merchandise tab in the left menu bar.


Need a SMOP transcript? See the "First" anouncement below, for a printable form.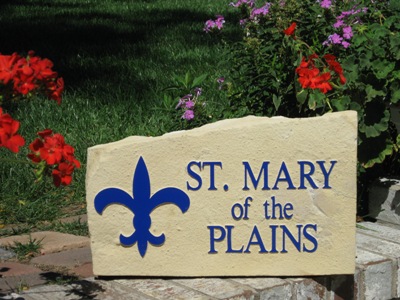 December Update


Your alumni Triennial homecoming
dates have been announced.
On line Registration forms will be
made available in the near future.
For now.......reserve the dates below.
We hope to see all of you in 2024.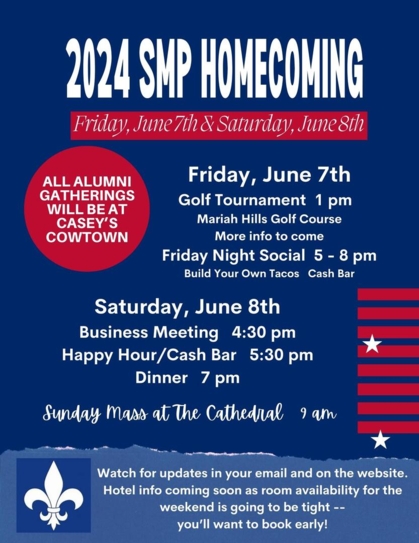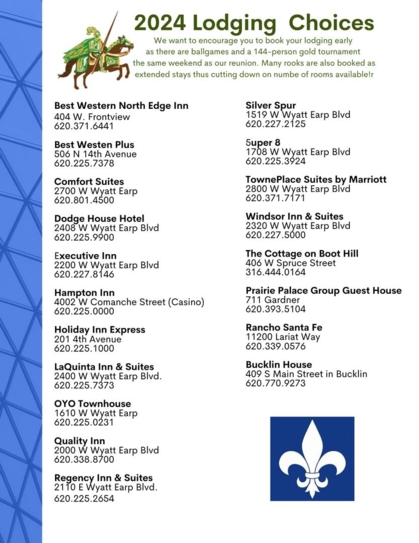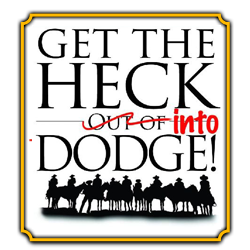 Mark Your Calendars!
JUNE 7 & 8 2024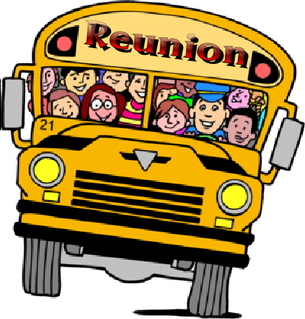 The next all school reunion has been scheduled.
(It only happens every 3 years)

We're changing things up a bit and have eliminated the Saturday luncheon and moved the business meeting to just prior to the Saturday evening banquet.

The Friday Social and Saturday banquet will be at Casey's Cowtown. Details and dollars will come later but we wanted to be sure to get this out in time so you can make plans to attend.

A GOOGLE search will reveal all the hotel options. The Hampton is beside the casino. The Holiday Inn Express is next to the water Park. The Best Western is next to IHOP on Wyatt Earp. To name a few.

About The Emails We Send
Your email address is important to us -- and we protect it. It is not available to anyone visiting our website. Even registered users cannot see your email address. They can only initiate an email to you through this website.
All emails sent from this website use the sending address of "noreply@classcreator.net" This is the hosting company we use for this website. They also protect your email address in many ways. And they take every effort to make sure emails from our website reaches you.
All Internet Service Providers (ISP) and email services such as Yahoo and Gmail offer screening services for incoming emails. YOU have control over which emails will be allowed to pass in one of three ways.
You can "whitelist" a specific email address by adding it to your approved list.
If you find an email you wanted to receive in your 'bulk mail' or 'spam' folder, you can click and indicate that it is NOT spam to you.
You can add "noreply@classcreator.net" to your list of email addresses/contacts
You've trusted us with your email address. Please make sure you are receiving our messages by checking your spam or bulk mail folders and by approving noreply@classcreator.net as a sender. Please do the same for smopalumni@gmail.com

Click on "Reunion Slide Shows" in left menu bar to see pictures of the July 4th-- All School Reunion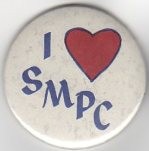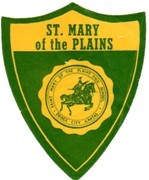 We Need Your Donations

The Alumni Association depends entirely upon your donations. Please consider a $20 annual membership remittance to help support this site. This site will be our main means of correspondence with all SMOP alumni from July 2009. We have committed to a 10 year contract to maintain this site. Your donation will help to assure we will continue to bring you all the current information regarding St. Mary's and 6,000 of your alumni brothers and sisters. Our address is St, Mary of the Plains Alumni Office, P.O. Box 416, Dodge City, Kansas. 67801 Thank You!
ANNOUNCEMENTS
•

This site is and will be under construction probably forever!

•

In need of a transcript? Transcripts are now housed at Kansas Wesleyan University in Salina Kansas. To get a printable PDF form "Click Here"
Please specify you want a St. Mary of the Plains transcript.

•

•

| | |
| --- | --- |
| | For our alumni who had friends or relatives killed in the Vietnam war, you can view that persons profile and other information by clicking on the following link. Just click on their home state and then the city for their home of record. For instance: Alumnus Jim Nufer HS'65, my classmate, was killed. Click on Kansas then Dodge City then his name. http://www.virtualwall.org/iStates.htm |

•

A printable Invitation Letter to join our site is now available to all alumni who have need of a "hard copy" to mail to classmates. Please make a copy and include it in your Christmas cards. It's in PDF format, allow time to load.
For a copy of the alumni letter

Click here




•

Association Officers

At the annual meeting of the alumni association, July 4 2009, the following alumni were elected to three year terms. Alumni Director Emeritus Janet Kliesen, Alumni President: Dr. Beverly Schmitz Glass C'76, and Treasurer/Webmaster Larry Noller. Nominations for new officers to be elected at the Alumni Business Luncheon scheduled for Saturday, June 2, are now being accepted! If interested in submitting your name to appear on the ballot, contact President Glass at glass@gcnet.com by Friday, May 18, 2018!

•

| | |
| --- | --- |
| | Help Spread The Word: For those of you who are still in touch with former classmates/alumni, your parents, brothers and sisters, relatives or friends of St. Mary's, please send them an email and let them know about this site. Classmates.com boast 350 SMOP alumni have joined their site. If you belong please tell them about our site. |

•




| | |
| --- | --- |
| | Any alumni of St. Mary's that went to or attended Windthorst Kansas High School are invited to check out the New Windthorst website at: |

•

This site was started on March 14, 2009 and opened for business on April 1. As of April 1, 2018, nearly 1,500 alumni, instructors and staff have joined up. Any ideas or suggestions you may have please feel free to email me at the "Contact Us" tab. There is still much left to do. Please be patient!